STREET MUSIC FESTIVAL
August 17–20, 2022
After 30 years of succes in Neuchâtel, The little sister arrives in Morges : BuskersÀMorges  offers free concerts accessible to everyone for 4 days!
About 100 concerts to discover throughout this Festival.
From Wednesday August 17 to Saturday August 20, 2022, about fifty artists put their talent in the  streets of Morges, inviting you to take advantage of the richness and originality of their artistic proposals from around the world.
Buskers À Morges 2022 offers an accessible, intergenerational and diversified program, with the following objectives:
Offer the richness and diversity of music from around the world
Arouse curiosity and interest in the public, all generations combined, meeting and enriching discovery in styles, genres and musical formats from here and elsewhere
Promote meetings between the public and the artists and this for 4 days during
Also promote meetings between artists who rarely have the opportunity to rub shoulders although often scheduled on the same day on the same stage
Offer a privileged moment, a breather in a stressful daily life thanks to a festive, friendly program, respectful of "living together"
The program is an invitation to discover nuggets of world music: the LINE-UP is online on the site and the detailed program will be available in the form of brochures sold in the pedestrian streets two weeks before and during the festival.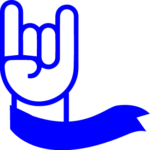 In order to support the Festival, we are counting on your participation,
by piurchasing program with badges on site,
by actively participate as volunteer,
by getting member of association.
The respect for artists
Musicians, singers, and poets share with their audiences what is most important to them: Their passion,  their profession.
Highlighting the musical skills, originality and experience of all artist is very important to us. That's why want to share their talent in all genres, styles and formats. 
Artists come from a wide variety of backgrounds. For some, the tradition is that you are amusician from father to son, "sometimes you have no choice". 
Human dimension and proximity
BuskersÀMorges promotes spaces of proximity between artists and the public. our wish is to open the door to the creation and strengthening of friendly and united ties.
Respect the environment
BuskersÀMorges is committed adopting responsible behavior with regard to the environment. This is why we are implementing a commitment which guarantees a reasonable use of the resources available. We invite the public to play the game and act accordingly.
THE BUSKERS ASSOCIATION IN MORGES 
The project leaders wanted to create a specific non-profit association to develop the BuskersÀMorges event. The team is made up of professional and passionate people, maintaining a strong link with the performing arts. Their personal and professional backgrounds testify both to a solid roots in Romandie and to their international openness.
Their respective skills show a great mastery of the entertainment professions, a perfect knowledge of contractual administrative obligations and their ability to manage a large number of teams of contributors.
Sylvie Pasche : artistic direction
George Grillon : administrative direction
Mathilde Bierens De Haan : logistical coordination & Bar manager
Florence Nussberger : coordination volunteers
Kathleen Vitor : communication
Alexandre Pointet : graphic design
Maria Dunner : cooking for the artists
Barbara Abouseda Mbaye : video