STREET MUSIC FESTIVAL
August 17–20, 2022
After 30 years of succes in Neuchâtel, The little sister arrives in Morges : BuskersÀMorges  offers free concerts accessible to everyone for 4 days!
About 100 concerts to discover throughout this Festival.
From Wednesday August 17 to Saturday August 20, 2022, about fifty artists put their talent in the  streets of Morges, inviting you to take advantage of the richness and originality of their artistic proposals from around the world.
The programming is currently in nugget discovery mode: the detailed schedule will only be unveiled when it goes on sale  in the pedestrian streets.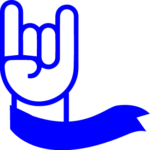 In order to support the Festival, we are counting on your participation,
by piurchasing program with badges on site,
by actively participate as volunteer,
by getting member of association.
The respect for artists
Musicians, singers, and poets share with their audiences what is most important to them: Their passion,  their profession.
Highlighting the musical skills, originality and experience of all artist is very important to us. That's why want to share their talent in all genres, styles and formats. 
Artists come from a wide variety of backgrounds. For some, the tradition is that you are amusician from father to son, "sometimes you have no choice". 
Human dimension and proximity
BuskersÀMorges promotes spaces of proximity between artists and the public. our wish is to open the door to the creation and strengthening of friendly and united ties.
Respect the environment
BuskersÀMorges is committed adopting responsible behavior with regard to the environment. This is why we are implementing a commitment which guarantees a reasonable use of the resources available. We invite the public to play the game and act accordingly.